Disclosure: This is a compensated program between Johnson and Johnson and Latina Bloggers Connect. All opinions are my own.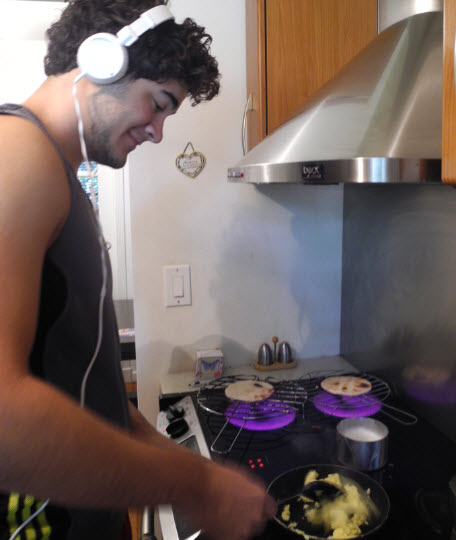 My son, Sal Cristian making arepas and scrambled eggs for breakfast
I am a single mother of a 21 year old son. He lives with me and is currently in his third year at Florida International University. My household consists of just us two plus our two little chihuahuas. Since I work from home and he spends a lot of his time studying here, we share great quality bonding time.  One of them is going to the gym and motivating each other to stay in shape. We also do it for the mind since it helps us to stay focused on all our own activities. And since he is such a tall muscular guy, we spend alot of time in the kitchen cooking.  He eats all day!
Artículo en  Español: Mi Hijo Toma Decisiones Correctas
{ 3 comments }